Jun 11, 2020 07:50 AM Central
Linda Allen
Ladies, we inundate our lives with 'things' and 'lists'....obligatory activities we THINK we need to do to be considered relevant, important, and needed but we often fail to see how those things suck the LIFE out of us and the time that we have to do the things we really want to do.
You'll hear me say all the time "I ain't got time for that stress in my life".....and it's true. In fact being a busy NYer I have had to fully embrace the idea of a not-to-do list, a set of non negotiables I will NOT involve myself in because it does not align with my personal values.
Whether you are a new mom, college student, caregiver for a parent or child with different needs, or a busy female entrepreneur you WILL experience a time where you will be handed a whole lotta responsibility. You'll take it all on because the ego kicks in, but here's what starts to happen…….
-You dig in and go hard.
-You start losing sleep.
-You get handed more responsibility….but still can't say no.
-You start snippin' at your friends and loved ones because you're tired.
-You fall apart and pray for 10 mins to hide in the bathroom or in a tiny home in a far away park.
Sound familiar?
It's called Burnout! I've personally experienced it in college, grad school, at work, as a parental caregiver and in business and trust me it ain't pretty. I think it's safe to say you clearly don't believe it's healthy to keep engaging in things that you really dread.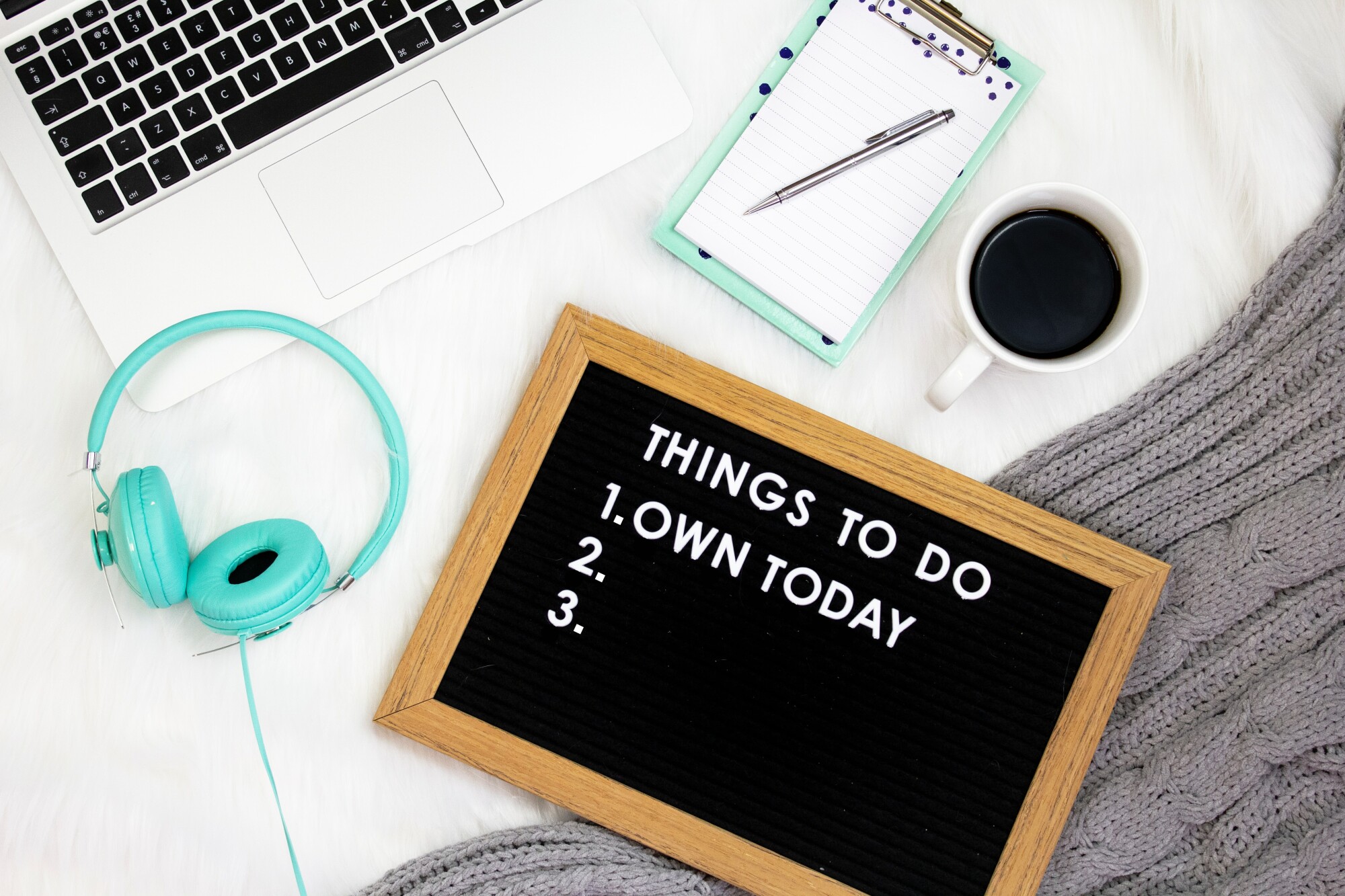 So why is this list so important?
Your Stress Decreases: Proclaiming your non negotiables in your not-to-do list allows you to honor yourself and your values at all times vs being stress out trying to engage in things that others deem more important than you do.
You REGAIN Time: Every stressed out female is so easily able to claim "I need more time' but having a clear set of not-to-do items not only opens up more time in your day but allows you to avoid 'feeling bad' about not engaging in things that don't align with how you want to spend your precious time.
The Big Pic
Letting go of the feels that you have to be the end all do all superhero woman will allow you to really embrace your true strengths and skills and give you time to enjoy with family and friends without all the stress.
For me, it's given me power back to know I don't have to do all the things to be deemed worthy as a woman and that my mental and physical health is just as important as the rest of the families. From a business standpoint it has allowed my business to thrive, connecting me with others who were further able to help me leverage my time while earning those dollar dollar bills!
It's kinda funny because there is so much stress trying to DO everything but sometimes you just have to be ok with knowing there are things you DO NOT want to master at the present time.
Need more stress busting tips? Check out some of my favorites
here
!
Want first dibs of notification when new posts are released?