Jul 5, 2020 03:18 PM Central
Linda Allen
Sometimes I look at the mats at the gym and ask myself "when was the last time that mat was cleaned?" The mix of hot yoga studios and repeated sweat on your mat isn't the best combo to keep things clean and fresh. I'm more than happy that I choose to bring my mat to the gym but after thinking about all the germs it does make me wonder what exactly is inside the gym sprays and how healthy is it.
It's important to keep your mat clean so you can enjoy every practice. Just be mindful to avoid toxic cleaners that will cause damage to your respiratory system and switch those out for natural options that have ingredient properties that are great for addressing microbes and bacteria.
This easy recipe has a blend of plants that are not only known to be great for neutralizing odors and disinfecting the air, but also have amazing properties to address virus, fungus, and microbial agents.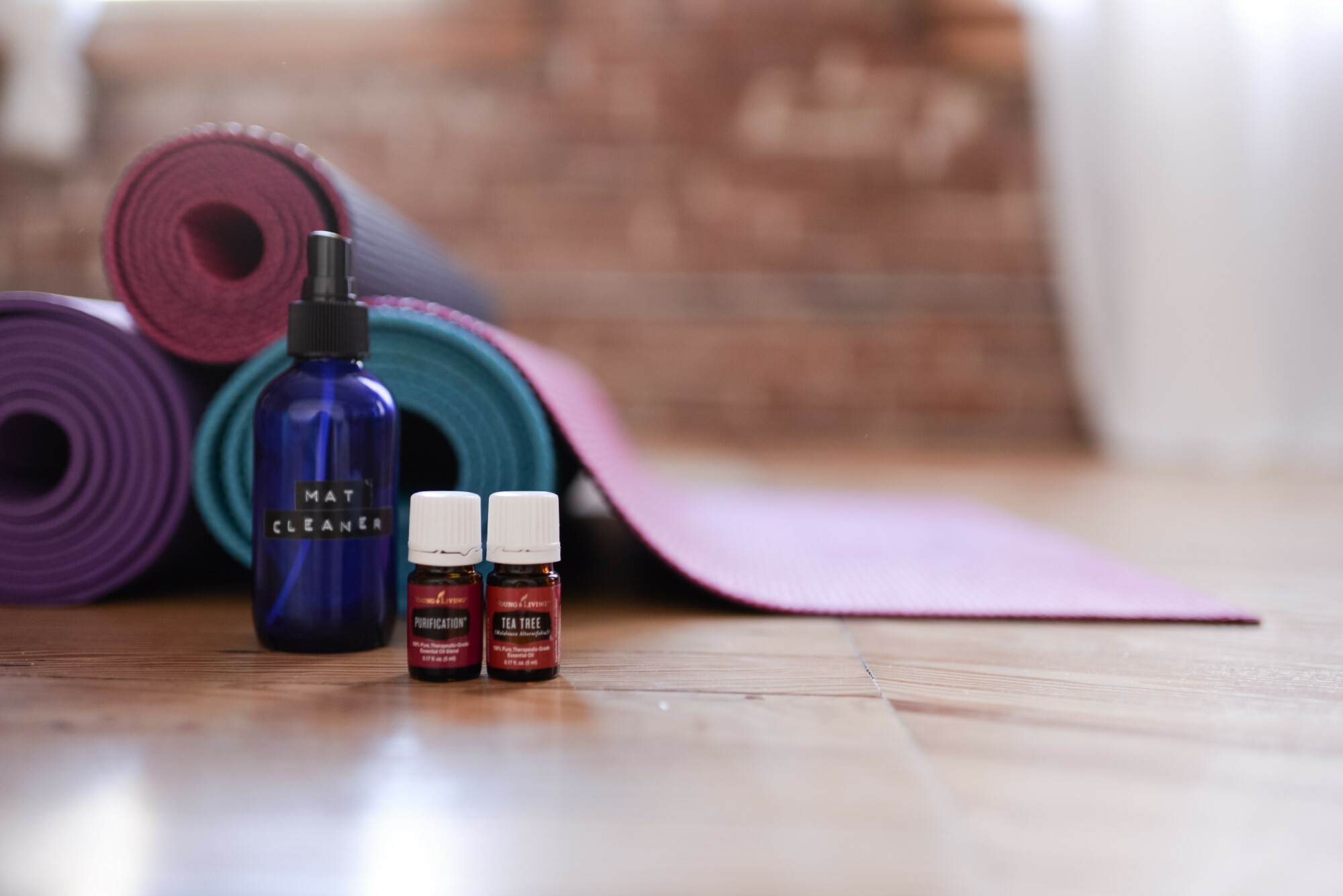 Materials Needed
2 oz glass spray bottle (I love these)
5 drops of Purification Essential Oil
5 drops of Tea Tree Essential Oil
Add all drops into the glass spray bottle, add water and place spray top on. Prior to use, shake well then spray a few inches away from the surface. You can let it sit or wipe it off and let it air dry.
Not only is this DIY cleaner easy and effective but it smells great too!
Want first dibs of notification when new posts are released?