06/16/2020 07:00 AM Central
Linda Allen
I'd be crazy if I said I was an exercise fanatic in the gym for hours on end because NEWS FLASH****** I'm not, but I do believe that daily movement is a MUST for everyone. In this digital age our lives are incredibly sedentary and the cost of gyms can be a barrier.
Here are some of my favorite cost effective exercise tools and apps that can get you movin' and groovin'!
Peloton App
When all gyms closed down during the pandemic I had to get creative with my workouts as I'm not a big fan of outdoor stuff in cold weather so I decided to take up the free 90 day trial with Peleton (that trial may be back to 30days at the time you read this). What I love about this option is you get 90 days to explore ALL their workouts (no treadmill or bike needed). Whether you're a lover of cardio, walking outdoors, HIIT and Tabata workouts or want a good strengthening workout this app will give you a large variety. Plus after the trial the digital membership cost is super reasonable at $12.99/mo. For more info check it out here.
Sweat the Technique Bands
As a PT, Theraband is a staple in most clinical settings but like a lot of resistance bands the constant issue of them rolling up your thighs can be a big pain in the you know what! I came upon this company thru a friend who had raving reviews and totally geeked out placing an order. What struck me most were the numerous people who stated that the bands fabric material didn't budge during movements (huge win because that's what annoys me most about exercise bands)! For the price and quality that makes it a very versatile piece of workout equipment for the busy female who can't make it to the gym or needs to get in a workout while traveling. For more deets on their shop collection click here.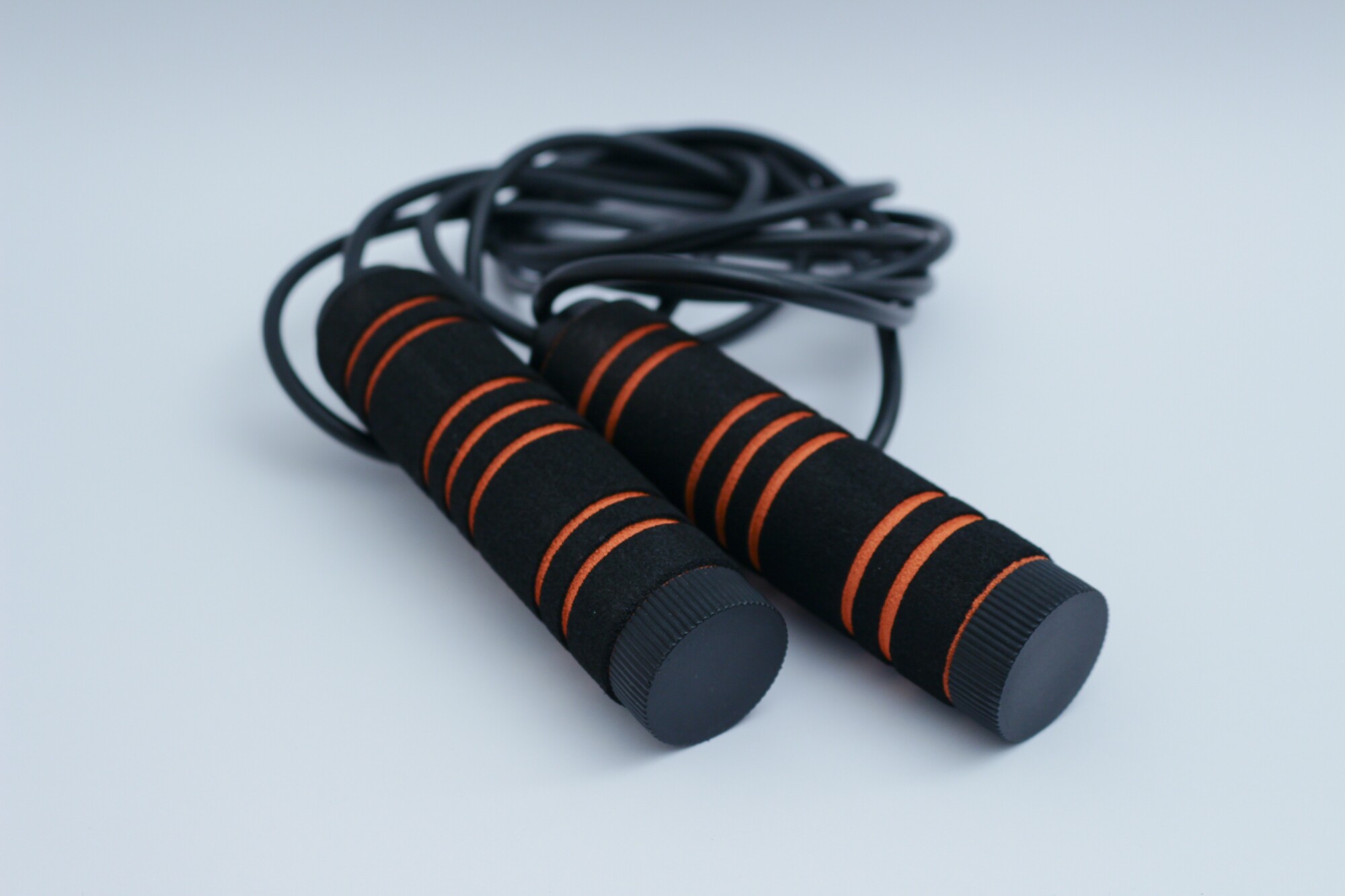 Jump Rope
Want a quick and powerful cardio workout-grab a jump rope. This one has nice foam handles for a great grip, the rope itself is adjustable, and since the rope is made of steel wire has a PVC coating you don't have to worry about it tangling up. Oh, and speaking of those worriers who feel they don't fit the 'physical profile' of someone that can jump rope let's remember everyone has a starting point-your journey is just that, yours so let's celebrate wether you do 30 seconds of jump rope or 10+ minutes! I have to constantly remind myself that progress only happens when we take ACTION! Here's an affordable jump rope for those that aren't into searching in stores.
Here's the Lowdown……
Working out can be as hard or as difficult as you make it but it DOESN'T have to be expensive. With some small investments you can get your movement on from your comfy abode.
What are some inexpensive equipment or apps you love to use to get your workout on?
(this blog may contain affiliate links)
Want first dibs of notification when new posts are released?