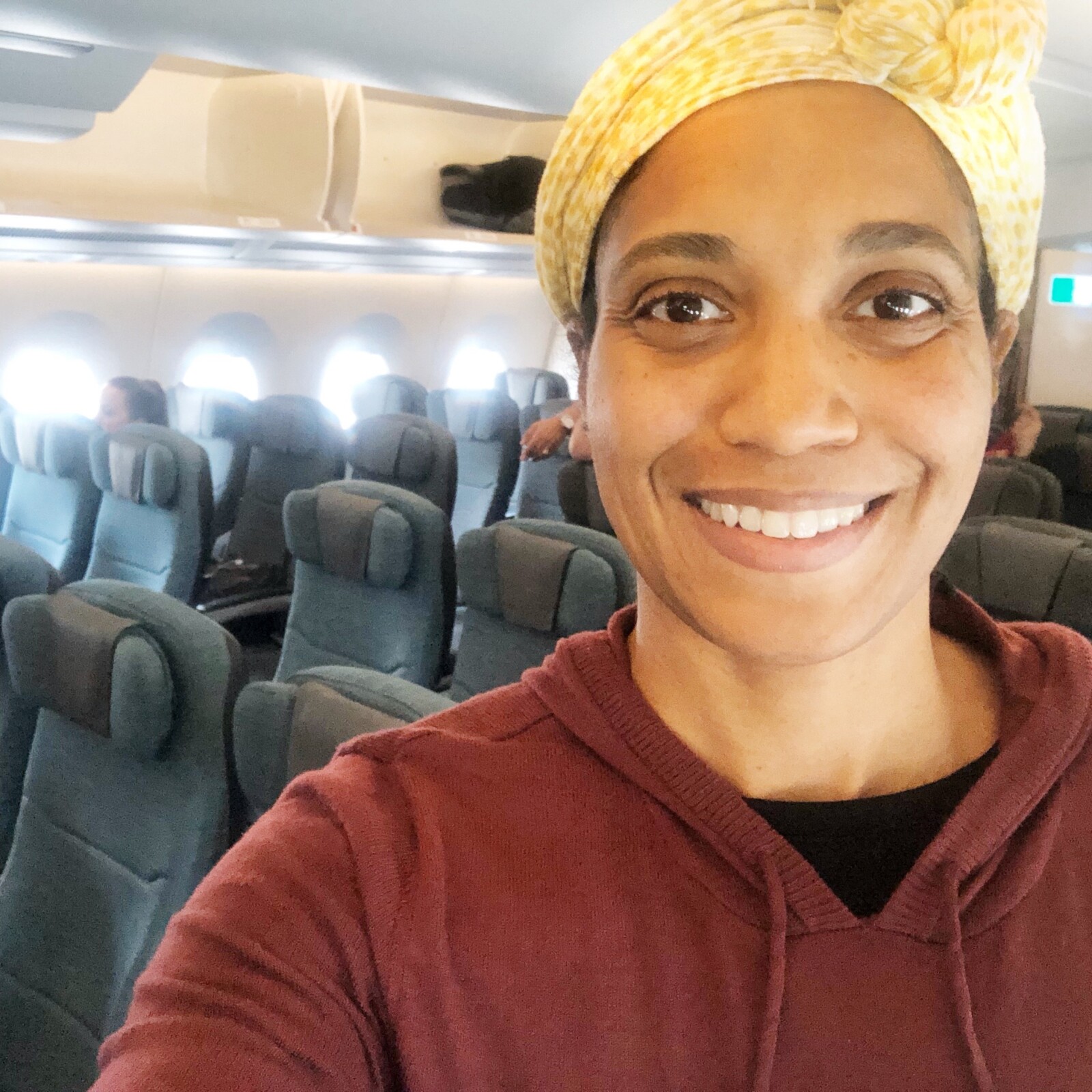 Traveling is my jam and before quarantine life I was on a plane regularly every month. By now, I've become a master at using packing cubes, traveling with a carry on, and figuring out how to bring the essentials so I stay in tip top health.
It hasn't been an easy transition. In fact when I started my natural journey I was so afraid to be without the meds for motion sickness, headaches, and stomach aches that I brought double the items. Well, let's just say I've now been on enough boats, planes, trains, and cars galore and successfully traveled over 20hrs on a plane with all natural items for health and been 100% fine!
With airports and planes being super dirty places I get a bit skeeved out with the recirculated air and make sure to carry all the things to keep me healthy. Here's a sneak peak into some of my favorite natural essential travel remedies that may help you out on your next trip.
Probiotics: This is my #1 supplement I cannot be without because let's face it, whose trying to go on a trip and have digestive issues? (not me). Having proper digestive support is especially helpful when traveling to new places and trying new or different foods. Not to mention staying regular in the bathroom while traveling is important! My go to probiotic has a slow release capsule and has over 17 billion cultures to support healthy gut bacteria.
Antioxidant Supplements: Yep, I'm that girl bringing my meals with me to the airport because I cannot stand airport food and I get worried about digestive issues while traveling. One of the perks of travel is eating all the things but with that comes a whole lot of potential health problems. Nowadays I make sure to flood my body daily with high level antioxidant fruits and vegetables in a simple drink packet which makes it simple when on the go! Not only do antioxidants help support healthy blood sugar levels but they keep cravings down while filling you up - perfect when dealing with travel stress.
Vitamin D3: Another supplement I recently started to travel with is my Vitamin D3. I'm all about those beach vacations but honestly I just don't get enough natural vitamin D. This supplement is GMO and organic and the yummy citrus flavor makes it an easy essential to keep in my travel bag.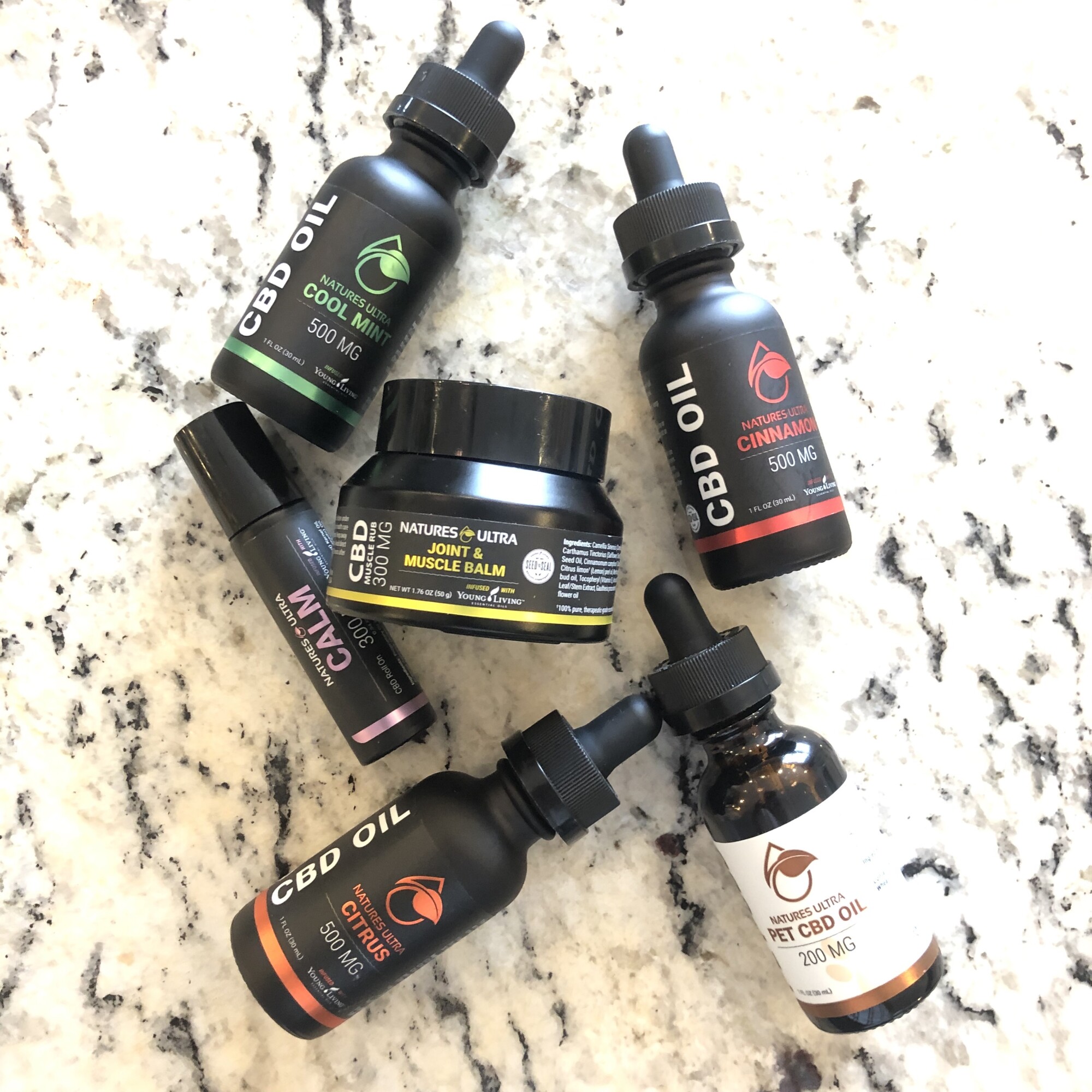 CBD:
With all the stress that goes into travel staying calm is a necessity. CBD is one of the most effective ways to naturally support your body to remain calm and focused without the 'high' from THC. I'm totally obsessed but had to find the best quality oils and therefore you must do your research! It's something I now always carry on trips (trust me you'll want it after you fall asleep using an airplane pillow!)
Thieves: If you don't know how much I already love all things essential oil related you will now. Plant based products are a huge part of my natural lifestyle and travel with me on every trip. Truth be told I get weirded out thinking of how many people touched all the things on the plane, so prior to all trips I make sure to load up on ALL my immune supporting products. Plants such as cinnamon, rosemary, clove, and eucalyptus are all known to help keep your immune system strong and fight off all the yuk (you know, the things you don't have time for when traveling) So what types of products are we talkin' about? Well....the essentials of course: sanitizer, wipes, travel spray, mouthwash, and toothpaste!
This may all seem like a lot of stuff but trust me it all fits into a nice little travel bag along with a few more key items. It's important to remember that whether you travel solo or with the fam it should be fun and not stressful.
Which travel must have will you be trying? Comment below.
(*this blog may contain affiliate links)
Want first dibs of notification when new posts are released?